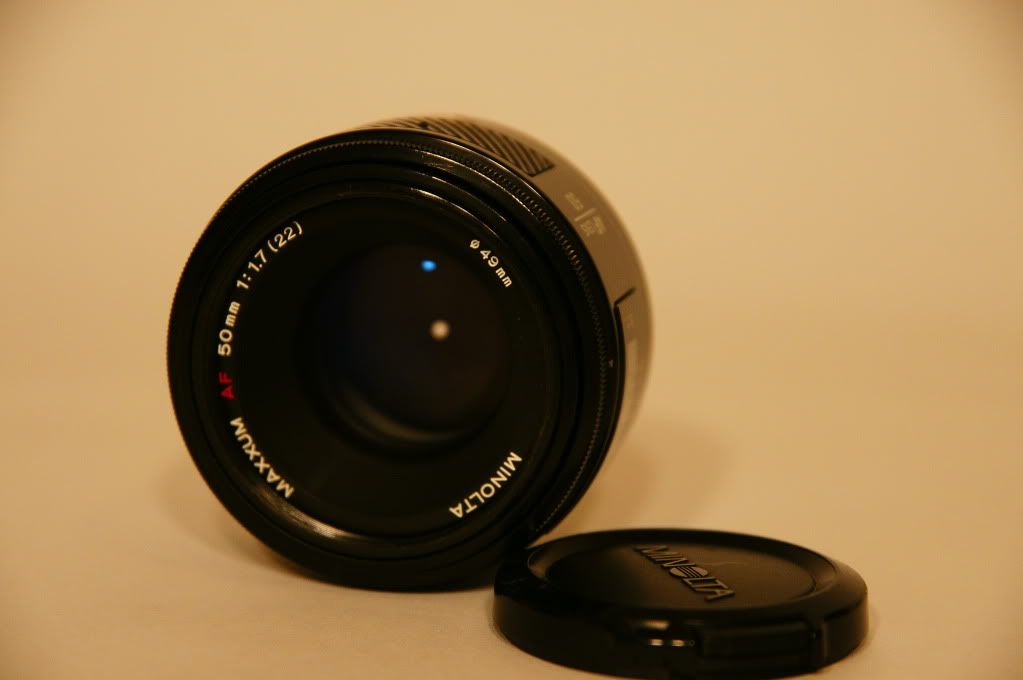 Minolta maxxum AF 50mm f1.7 prime lens- One of the best quality portrait lenses around. This is the Original Maxxum Metal body lens not the plastic construction. In great condition, Works like new and the optics are excellent, free of scratches, fungus or oil. Excellent for portraits and low light shots. Comes with both front lens cap and built in hood. Functionally in mint condition.
Will work on all minolta maxxum cameras and Sony Alpha DSLRs.
Will also work with Sony Nex series but requires an adapter.
#075115157 Price: $115.00