A rare Tamron SP LD IF 28-105mm constant f2.8 macro zoom lens. Beautiful glass and in excellent condition. comes with both front and rear caps and its hood.
Build quality is awesome and will last a long long time. There is no fast lens in this zoom range and even if sony decides to make one it will be in the >1.5K range. Considered the ideal wedding lens cover wide to zoom ranges and is excellent in catching detail. New retails for $950.00. here is your chance to own premium glass all purpose lens for your sony alpha's (A100,A200,A300,A350 & A700) or for your KM 5D & 7D.
"This lens establishes a new benchmark as a standard lens, extending from a wide 28mm all the way to 105mm telephoto, all with a fast constant 2.8 maximum aperture. The use of four large diameter aspherical elements and three LD glass elements reduces various aberrations while minimizing the fall-off of light at the corners. Tamron's Integrated-Focusing Cam system, Internal Focusing system and Triple-Cam zoom system all combine to permit a body that at the 28mm zoom position is very compact, with excellent optical performance. Also, a new Anti-Slip-Mode mechanism is incorporated for the first time. Anti-Slip Mode is a new Tamron mechanism that prevents the lens barrel from sliding outward under its own weight."
#280475124 Price: $500.00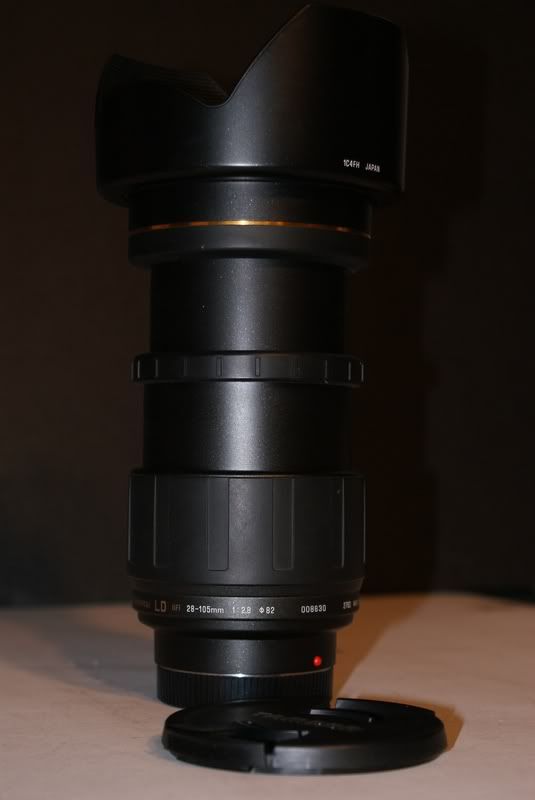 Here is a sample image from this baby